Amendment C133 proposes to implement the findings of the Newport Structure Plan and Inner Newport Heritage Gap Study into the planning scheme.

The amendment seeks to introduce new zones, overlays and local policy. The amendment will complete the introduction of the new residential zones in Hobsons Bay by rezoning areas around Newport that were excluded from Amendment C131 and form part of the Inner Newport Heritage Gap Study.
Amendment and Structure Plan Area
This amendment will impact properties within the amendment area as shown on the map below.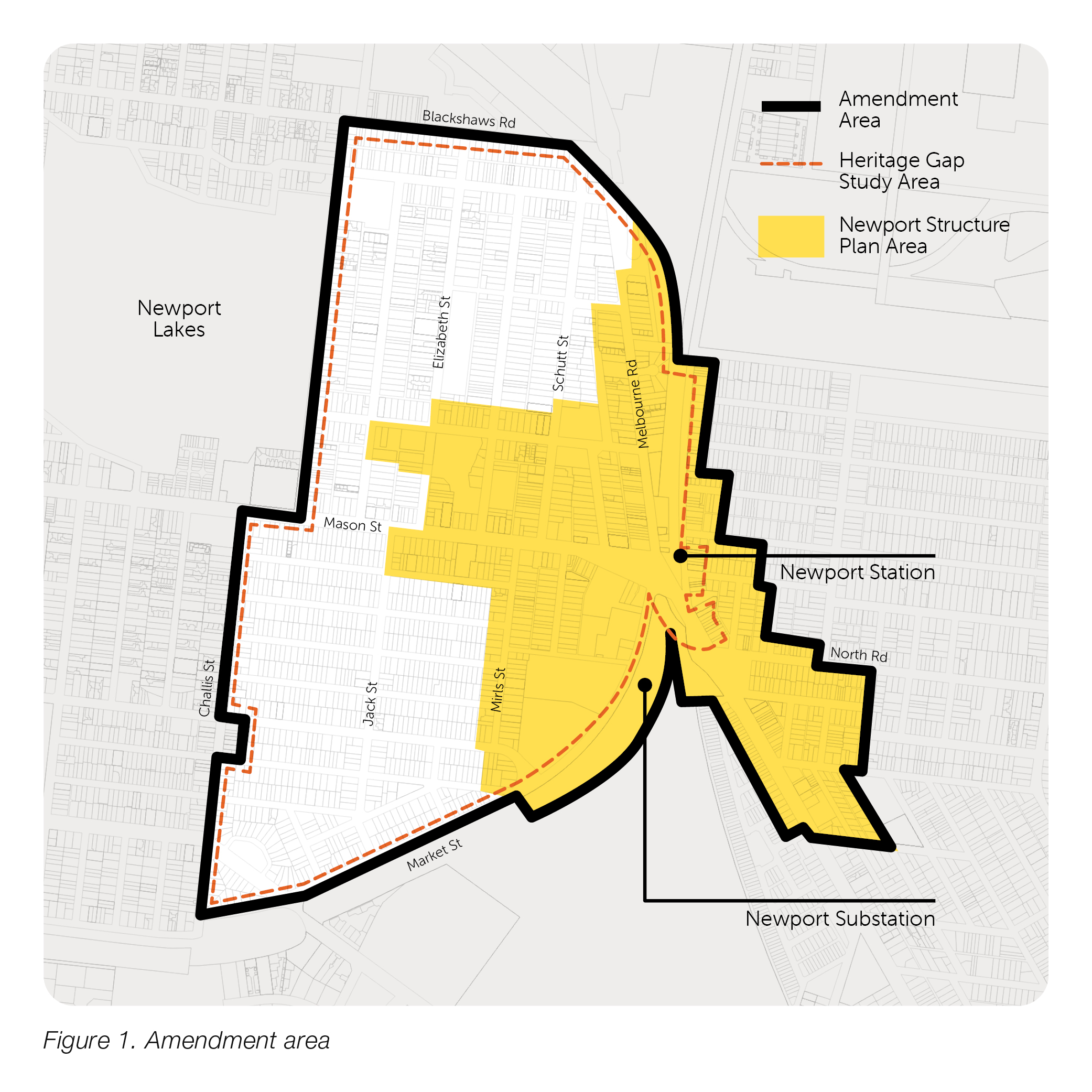 What is the Newport Structure Plan?
The Newport Structure Plan is a strategic planning document that provides long-term vision and guide for land use changes, public spaces and buildings in the Newport Activity Centre. The structure plan was developed in consultation with the community and key stakeholders over several years and adopted by Council on 8 March 2022.
To view the Newport Structure Plan click here. To find out more about the background of the document click here.
What is the Inner Newport Heritage Gap Study?
The Inner Newport Heritage Gap Study was commissioned by Council to identify if there were any sites within the structure plan area of heritage significance not covered by a Heritage Overlay (HO). The study area extended beyond the structure plan boundary to include buildings of a similar historic period to the west.
The study recommends 151 additional properties be included in HO22 and HO23, the removal of four properties from HO23, and the creation of a new Mason Street Ecclesiastical and Residential Heritage Precinct (HO322) for sites associated with the Christ Church complex. The heritage study has been used to inform the final Newport Structure Plan.
To view the Inner Newport Heritage Gap Study click here.
Proposed changes to the Hobsons Bay Planning Scheme
Amendment Process
Following public exhibition, Council will review all submissions received in relation to Amendment C133. Council will then recommend changes to the amendment in response to submissions as appropriate.
Any unresolved submissions will be referred to an independent Planning Panel for consideration. Any person who makes a submission will have the opportunity to make their views heard at the panel hearing.
Council will then consider the recommendations of the panel and decide to adopt or abandon part or all of the amendment. The Minister then decides whether the amendment can be approved.